Hospitalization Is A Must
Where can a man find his own peace?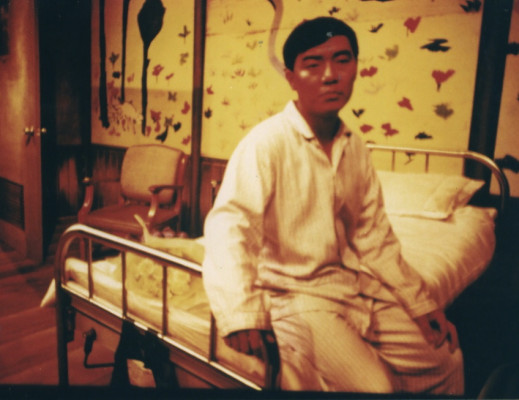 A man who is not ill but insists on hospitalization because he can't stand the bedridden society. Why is hospitalization a must when one is not ill? The paramedics don't understand and keep their doubts about this man. A strong contrast is made when such an innocent man strives to stay in the hospital while a gangster is shot yet wants to be released from the hospital.
Hospitalization Is A Must was in coordination with Earth Day 1990 and also opened the Taipei Art Season. China Times comments, "Behind waves of laughter and applause, the show triggers some hidden sentiments inside every member of the audience."
Script by Chen Lihua and Stan Lai
Inspired by Tom Stoppard
Directed by Chen Lihua
Cast: Lee Lichun, Lin Liqing, Ismene Ting, Chen Muyi, Lang Zuyun, Chen Lihua
Scenic and Lighting Design: Samuel Wang
Costume Design: Shen Hang
Artistic Director: Stan Lai
Produced by Nai-chu Ding
World Premier: 4/12/1990 Taipei Cultural Center
Toured Cities: Kaohsiung, Tainan, Taichung, Chungli, Keelung