The Red Lotus Society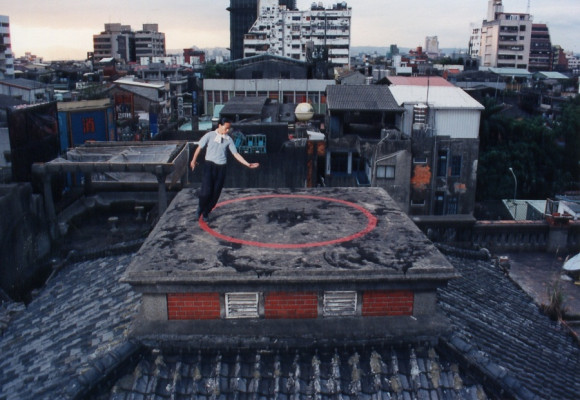 Directed by Stan Lai
Screenplay by Stan Lai
Starring: Yin Chao-te, Lee Li-chun, Lee Tung-chun, Chen Wen-min, Lo Man-fei, Na Wei-hsun
Drama, fantasy, martial arts and romance are the ingredients of "The Red Lotus Society." At the core of the drama is the Asian martial art of "vaulting" -- the ability to leap, glide and seemingly defy gravity. Ahda has spent years training with bags of iron powder to transcend mortal bounds and find the spiritual enlightenment to lift into the heavens.
Ahda is a young Taipei man who is obsessed with learning the ancient Chinese martial art of "Vaulting." Mr. Mao is an old man who holds court in a Taipei park, passing on tall tales of "The Red Lotus Society," a secret society of seven people who had mastered the clandestine art of vaulting. Clues to secret teachings abound. Ahda's persistence allows him into a world that is both mystical and mundane and reveals rich cultural significance.
Though tales of the mythical group who practiced the art fill his head, there are more practical problems at hand. His father, a healer, is in trouble with racketeers involved in the jade trade. His boss, the Taipei wheeler-dealer Miss Sung , may also be the mortal link to the secret of the Red Lotus.