Secret Love in Peach Blossom Land(1992)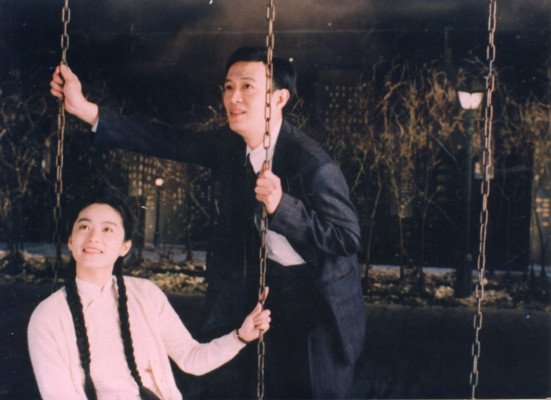 Adapted from the staged production, Secret Love in Peach Blossom Land (1992) tells the story of two theater groups mistakenly booked into the same theater for rehearsal. One is performing a modern tragedy called "Secret Love," which is about a dying old man named Jiang Bingliu in Taipei looking for his first love, Yun Zhifan from Shanghai, more than half a century ago. The other is performing the farce "In Peach Blossom Land," lampooning the fabled utopia of classical Chinese literature.
They fight for the stage, and resign to sharing it. What happens is a juxtaposition of modern and ancient times, tragedy and comedy.
(Silver Award, Tokyo International Film Festival, 1992; Golden Horse Award, Taiwan 1992; Caligari Award, Berlin International Film Festival, 1993; Best Film, Best Director, Fipresci Award, Singapore International Film Festival, 1993. Also shown at New York Film Festival's "New Directors, New Directions" at MOMA, and at other festivals around the world. Chosen to represent Taiwan at the 1993 Academy Awards Best Foreign Film category.)