Welcome to Shangri-la!
Performance Workshop's First Musical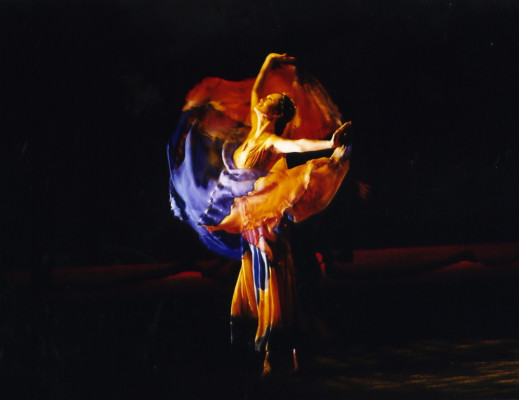 Welcome to Shangri-La is about a man, Wang I-Fan, who has lost his heart and soul because of his successes and excesses. One day Wang I-Fan finds his career and fortunes falling apart and is completely alone.  Even his wife, Ji-ling, is increasingly alienated from him. In an attempt to escape from his troubles, he goes on the run where he meets a young spirit who takes him on a journey to a magical far away land called "Shangri-La." "What is eternal?" Wang asks. "Memory" the young spirit replies.
Script by Ismene Ting
Composed by John Vaughn, Tony Taylor
Lyrics by Ismene Ting, Stan Lai, Nai-chu Ding
Directed by Ismene Ting
Cast: Tao Chuanzheng, DD Lin, Huang Xinxin, Huang Shibo, Huang Nanshun, Huang Mingmin, Li Jianchang, He Shunshun
Scenic Design: Liu Peineng
Lighting Design: Michael Lizen Chien
Costume and Makeup Design: Sandra Woodall
Music Management: Stan Lai
Produced by Nai-chu Ding
World Premier: 4/20/2000 Sun Yat-sen Memorial Hall
Toured Cities: Kaohsiung, Chungli, Taichung