Circle Story
A Complex Love Story Set in a Complex City...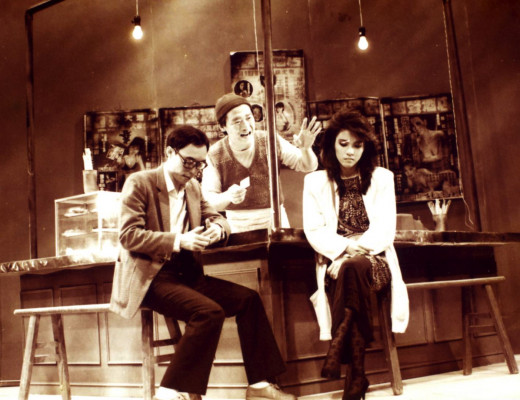 The third work of the Performance Workshop brought audiences into the theatre in unprecedented numbers. In a mixture of storytelling and Schnitzler's "La Ronde" structure, Circle Story dealt with the decline of Taipei's famed "Circle" area of food stalls and the government's haphazard policies toward it as a metaphor for the vicious cycle of relationships in modern Taipei life.
Some critics thought it to be the finest work of Performance Workshop to date, "letting the vacuum of city life permeate the interlocked scenes of absurd romance", others labeled it as commercial and "Broadway-ish."

Script: Collective creation led by Stan Lai
Director: Stan Lai
Cast: Li Kuo-hsiu as Jia Yunwei
Ting Yeh-tien as Kang Yilo
Lee Li-chun as Zhao Bingzhong
Chin Chih-chuan (Wa Wa) as Ding Juanjuan
Deng An-ning as Chen Wuning
Ismene Ting as Ling Jixing
Ku Pao-ming as Jia Genwei
Scenic and Lighting Design: Alan Kuang-yen Nieh
Costumes: Pamela Chin
Producer: Nai-chu Ding
World Premiere:March 3, 1987, National Arts Hall, Taipei.