She is Walking, She is Smiling!
The Poetic Memoir by Jin Shijie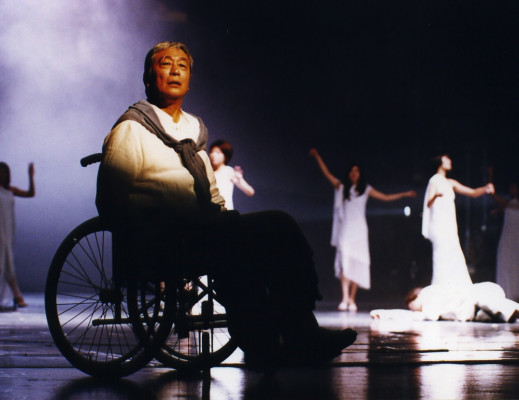 Who's got the eternal smile - a prostitute, an innocent girl or a professional model? A wealthy old man sponsors a photography contest to find "The Eternal Smile." Past and present, memory and reality meld together in an emotional tour-de-force as the lives of the main characters are stripped to their core.
Script by Chin Shih-chieh
Directed by Chin Shih-chieh
Cast: Zhao Ziqiang, Hsiao Ai, Zeng Jiang, Liu Ruiqi, Xia Jingting, Yang Guimei, Mei Ruoyin
Scenic and Lighting Design: Samuel Wang
Costume and Makeup Design: Liu Long, Pan Daili
Music Design and Production: Zhang Hongyi
Executive Producer: Nai-chu Ding
Produced by Hsieh Ming-chang
World Premier: 9/7/2002 National Theater, Taipei
Toured Cities: Taichung, Kaohsiung